COVID-19 Testing and Vaccine | Flu Shot
No Appointment Necessary! Walk Ins Welcome: Monday - Friday: 10:00am -5:30pm
Both Kedvon Pharmacy Locations: 56 S. Milwaukee Ave. Wheeling IL & 770 S. Buffalo Grove Rd. Buffalo Grove IL
Let Kedvon Pharmacy Take Care Of Your Prescription Needs
Our expertly trained staff prides themselves on accuracy and we honor most insurance plans.
Proud to Serve Our Community
We've been a part of the Chicago community for 20 years. Get up-to-date health information written by licensed pharmacists we trust Most insurances accepted. Trust us to provide the most prescription savings Our team is ready to take your medication and wellness questions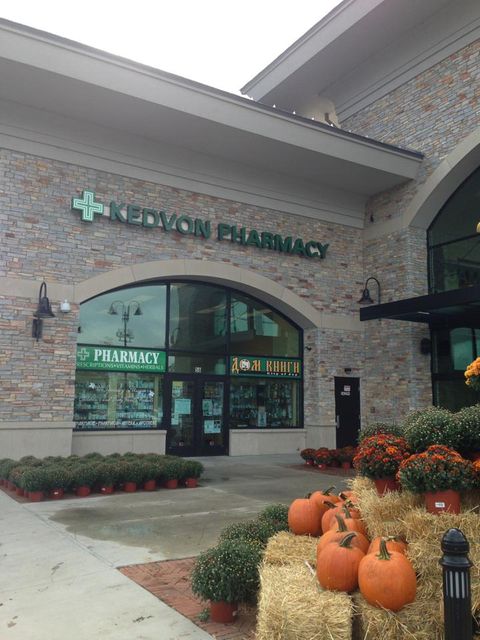 Kedvon Pharmacy, established in 1996, was originally located on the intersection of Kedzie and Devon Ave. (hence the name "Kedvon"). A year later, the store relocated just a few blocks down to Devon and California. West Rogers Park of Chicago is a diverse community with residents of many nationalities, making the neighborhood a true cultural melting pot. At the time, a large population of immigrants from the former Soviet Union resided in the neighborhood. The idea from day one, was to provide a unique service to our patients. Our unique service is comprised of speaking the patients' language, providing home delivery, and offering low cost prescriptions. Speaking their native tongue (Russian), helped to better explain medication information and prescription directions to the patients. Home delivery helped the patients who were sick, at work, or far away to receive their medications on time. The low prescription prices really helped the new immigrants and the uninsured patients. These concepts have remained as the core of our excellent customer service through the years. Additionally, we carry unique over-the-counter products, vitamins, and herbals from all over the world.
As the years went by, the Russian immigrant community established roots in their new homeland; they gradually purchased their own homes, moving from the city to the suburbs. At Kedvon pharmacy, we expanded our delivery service all around the city and suburbs to reach our patients. In the mean time, new waves of immigrants from other countries moved into West Rogers Park. We wanted to remain part of our community, so we learned new cultures, made friends who speak new languages, and diversified our international concept. Today we are certain that as there are many nationalities in our world, there are also multiple ways to practice medicine, therefore we strive to employ traditional medicines as well as alternative remedies. Hence, at Kedvon Pharmacy the traditions of the East meet the medicine of the West, to bring you a world of health and all the BEST!
We are grateful for the opportunity to serve our wonderful, flavorful, international community! Visit Kedvon Pharmacy in Chicago, Wheeling, and Buffalo Grove!!!
Kedvon Pharmacy - Medical Supply
62 S. Milwaukee Ave. Wheeling, IL 60090
Store Hours
Monday-Friday: 10AM - 4PM
Weekends: Closed
Phone Number: (773) 338-7171
Fax Number: (773) 338-7272
Kedvon Pharmacy - Wheeling
56 S. Milwaukee Ave. Wheeling, IL 60090
Store Hours
Monday-Thursday: 10AM - 7PM
Friday: 10AM - 730PM
Saturday: 10AM - 7PM
Sunday: 10AM - 6PM
Prescription Department Hours
Monday - Friday: 10AM - 6Pm
Saturday: 10AM - 2PM
Sunday: Closed
Phone Number: (847) 459-0001
Fax Number: (847) 947-2972
Kedvon Pharmacy - Buffalo Grove
770 S. Buffalo Grove Rd. Buffalo Grove, IL 60069
Store Hours
Monday-Friday: 9AM - 7PM
Saturday: 9AM - 6PM
Sunday: 10AM - 5PM
Prescription Department Hours
Monday - Friday: 10AM - 6PM
Weekends: Closed
Phone Number: (847) 947-2601
Fax Number: (847) 947-2326